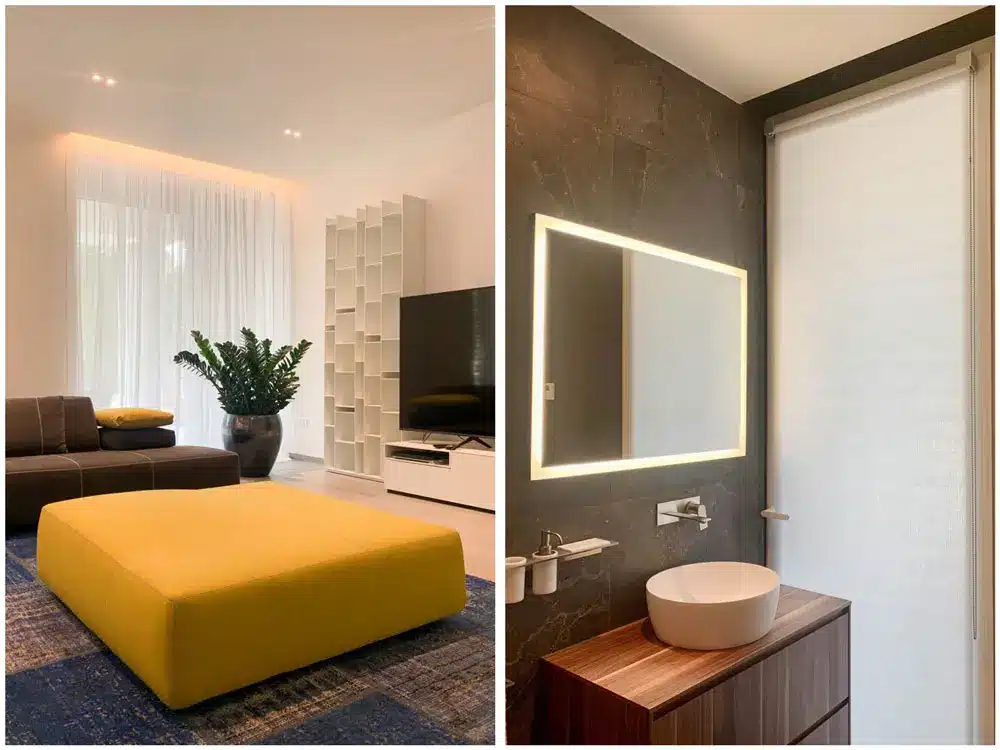 In this fascinating interior design project for a villa in Forte dei Marmi, we took care of the curtains in the various rooms of the house.
The client requested a modern, minimalist style, which inspired the choice of a very light veil as a filter for natural light, allowing the outside to be admired. In particular, the backlit veil, conceived by the designer, enhanced the ambience, while the fabric used dialogued perfectly with the style of the house.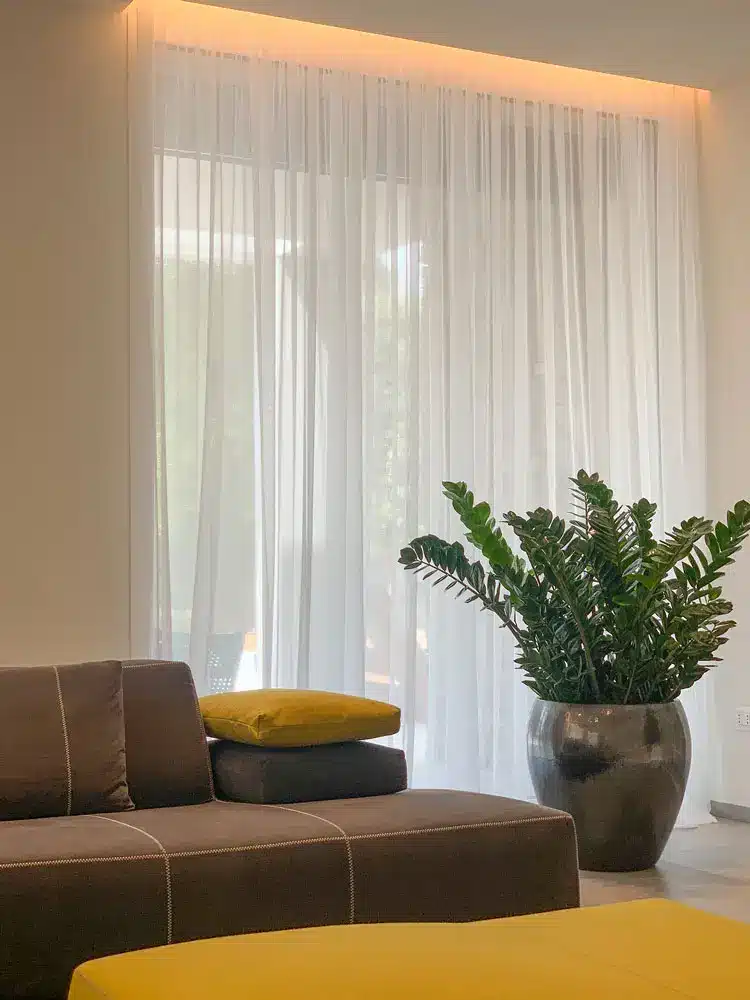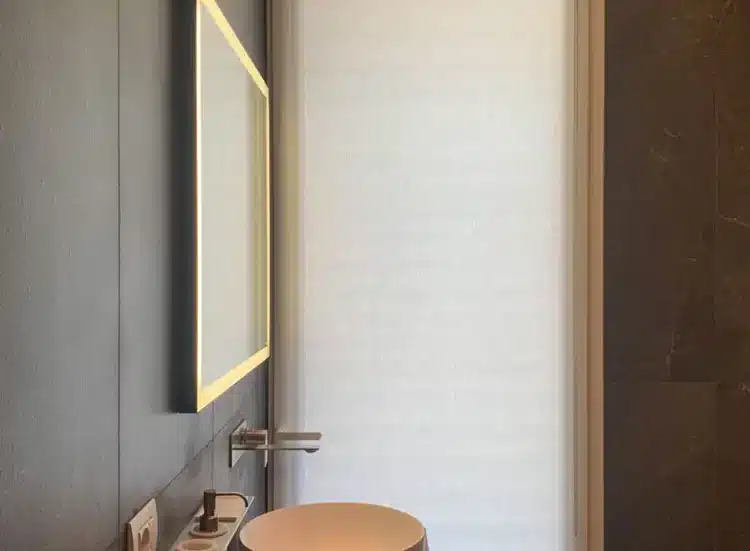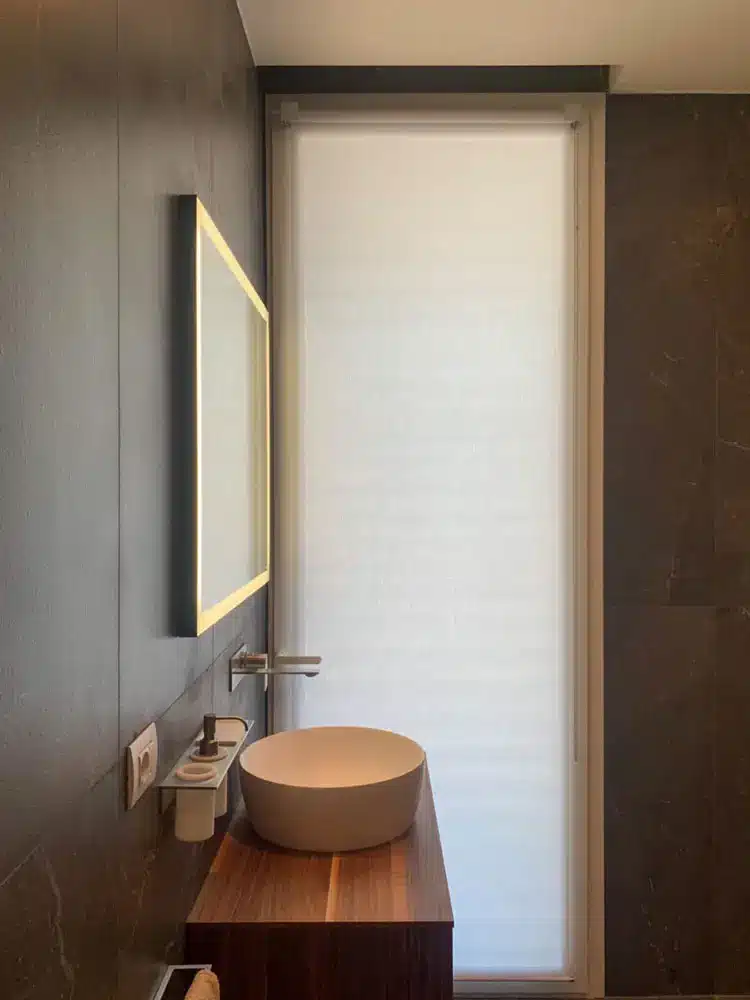 In the bathrooms, we opted for technical roller blinds, installed in glass, with a minimalist design and produced by the brand Tao Design, which blend in perfectly with the décor.
Attention to detail and careful choice of materials were crucial to the success of this project.