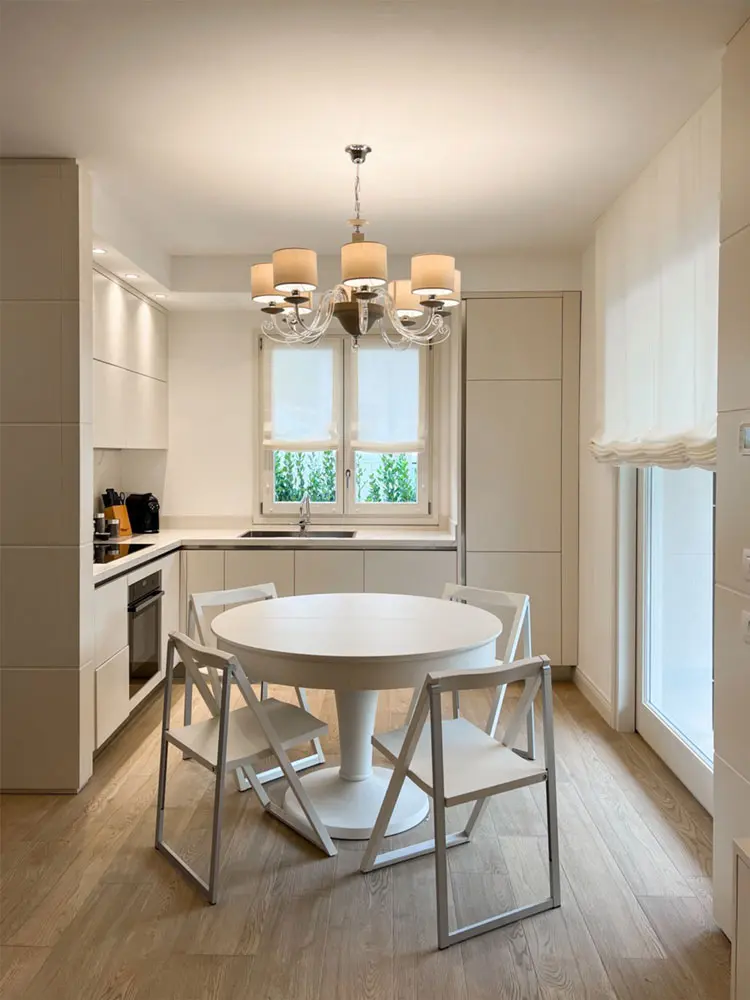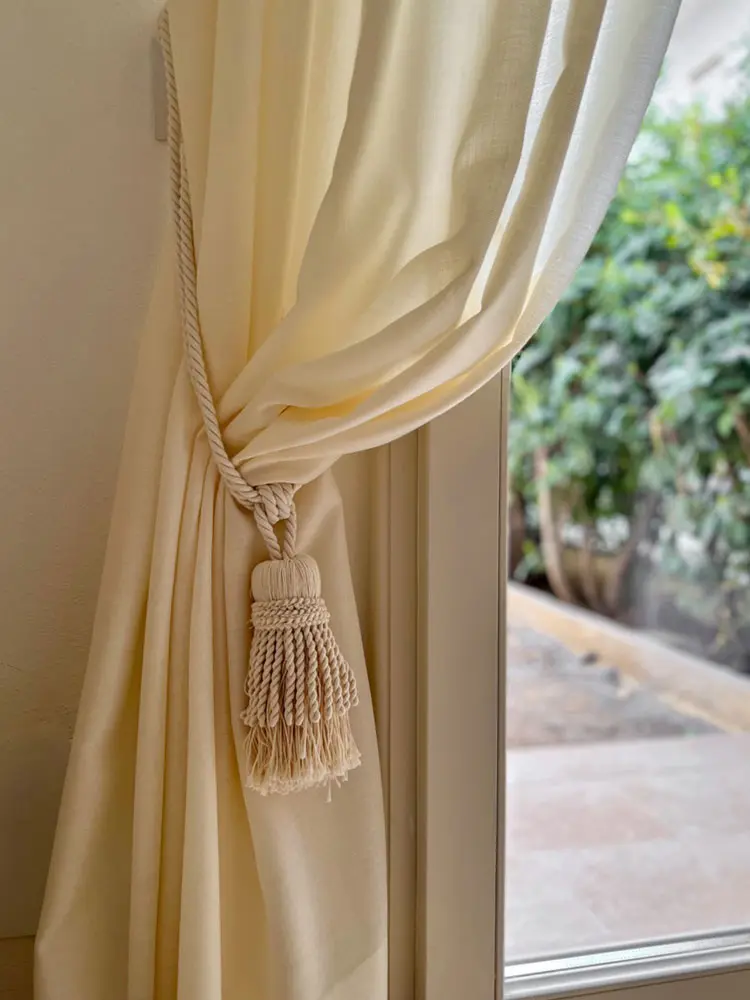 In this residential interior design in Marina di Pietrasanta, Tuscany, we had the privilege of making custom-made interior blinds in every room for a delightful flat.
Not only did we design and manufacture the blinds, we also created a functional motorised arm awning from the Pratic brand to allow our customers to fully enjoy their outdoor space.
The style of the house reflects the personality and taste of the client, who was particularly attentive to detail and the care of her home. We worked hard to integrate our customised curtain solutions in a way that was consistent with the aesthetics of the surroundings, using light tones and a packet curtain for the living area, which helped to increase brightness and the feeling of space.