interior design in florence and empoli
Transform your home into a unique and personal space with our interior design consultancy.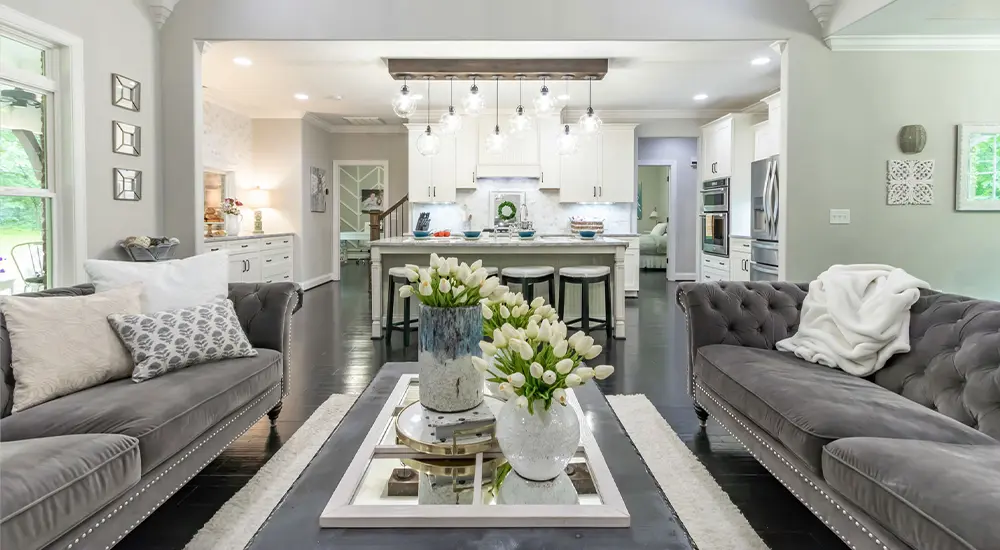 Our consultancy and interior design service in Florence and Empoli is aimed at those who wish to renovate the rooms of their homes with a professional and customised approach. Thanks to our experience and creativity, we will be able to advise you on the best solutions in terms of furnishings, fabrics and colours, to create welcoming and functional environments, respecting your style and budget.
Zefiro Interiors' interior design consultancy involves a series of design phases, aimed at identifying the customer's needs and tastes in order to create a customised and functional project. The process of creating customised fabrics and furniture requires careful listening and design work, in which the relationship with the customer plays a fundamental role.
steps for your furniture consultation
From interview to installation: the interior design service for private residences by Zefiro Interiors
Initially, it is important to get to know the customer's needs and requirements through an interview and inspection phase to assess the space and possibilities offered by the environment in which the fabrics and furniture are to be placed.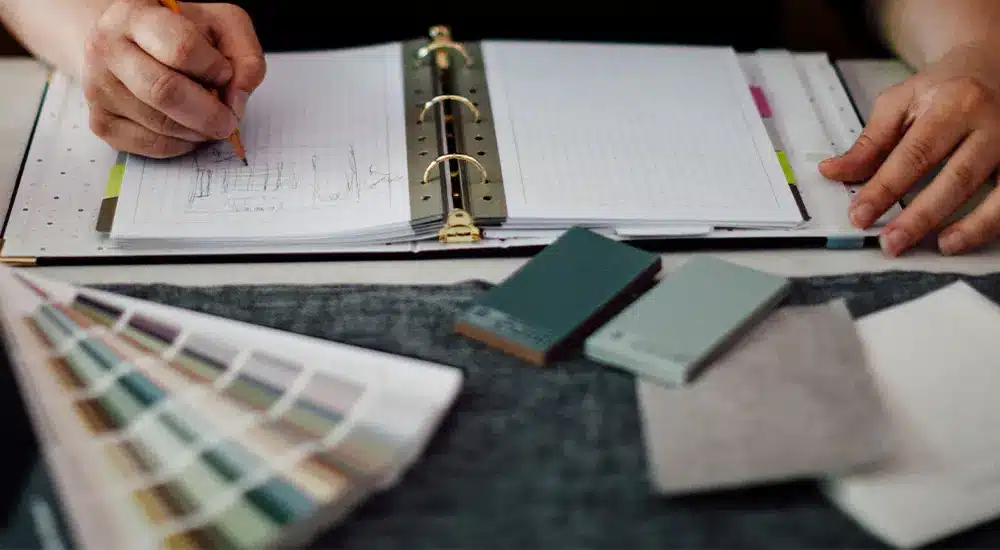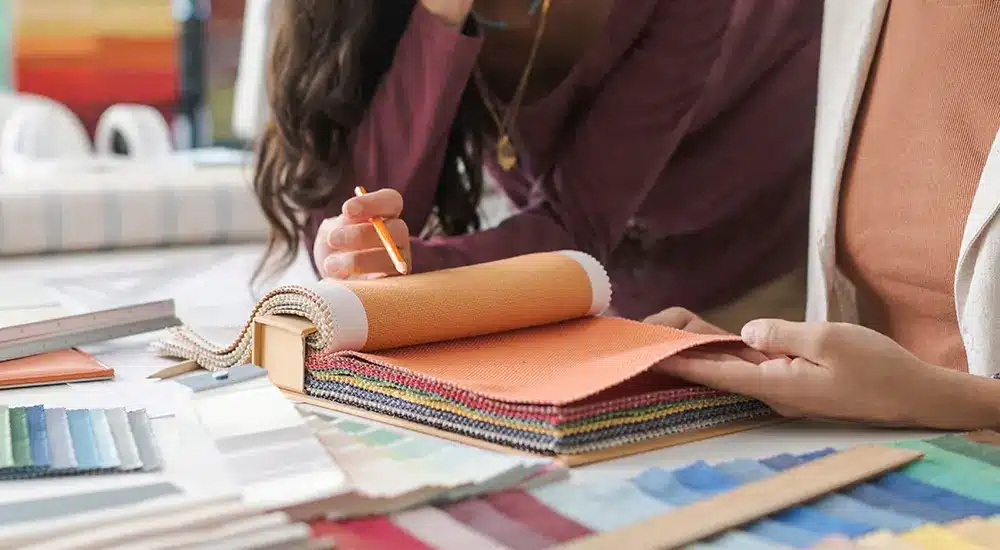 Once all the necessary information has been acquired, we move on to fabric selection, one of the crucial moments in the process. Thanks to a rich collection of fabrics, we can offer you the best solutions according to aesthetic and functional preferences. Factors to be considered include fabric transparency and coverage, colour and texture, yarn type and processing. It is at this stage that we present you with moodboards, photomontages and graphic representations of the fabrics, so that you can visualise and imagine them at their best.
Once the fabrics have been selected, we move on to the phase of defining the details of the project. Estimates are presented and all the details are defined, such as the curtains, the models of the headboards or the colours of the trimmings that will give the finish to a cushion, for example. As you can imagine, this is a craftsmanship job that requires great care for every single detail and that goes into creating a made-to-measure image, designed and created especially for you. Zefiro's attention to detail and craftsmanship are present at every stage of the process, from the choice of fabrics to the final realisation of the furniture.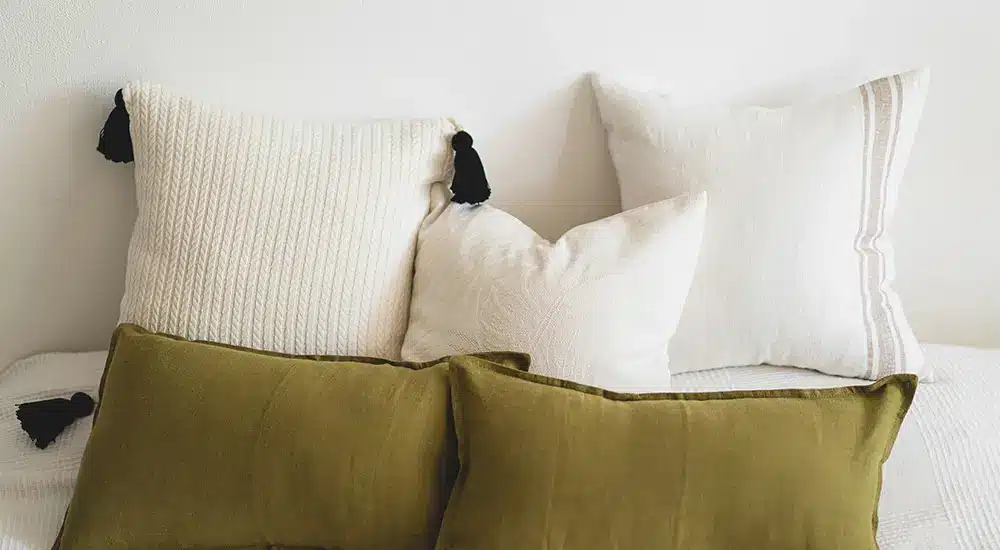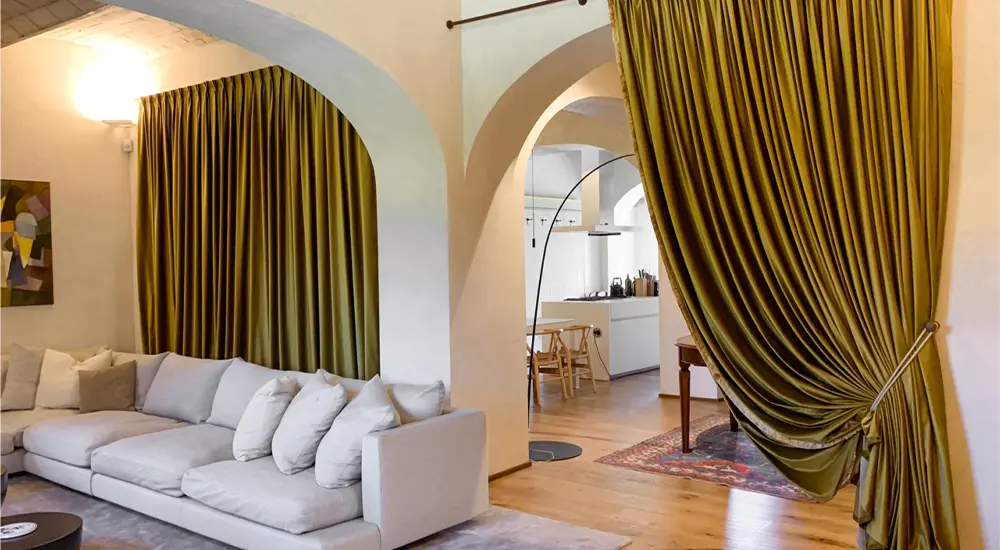 Finally, we will take care of the concretisation phase with experience and expertise, right up to the delivery of the final project. The result will be interiors that fully reflect your taste and lifestyle, with special attention to detail and functionality of the spaces.
Our furnishing projects for private villas, houses and flats
In the following section, you can view a selection of interior design and textile furniture projects realised by Zefiro Interiors for our customers' private residences. Here you will find ideas and inspiration for your interior design projects, thanks to our team's vast experience in the field of textile furnishings.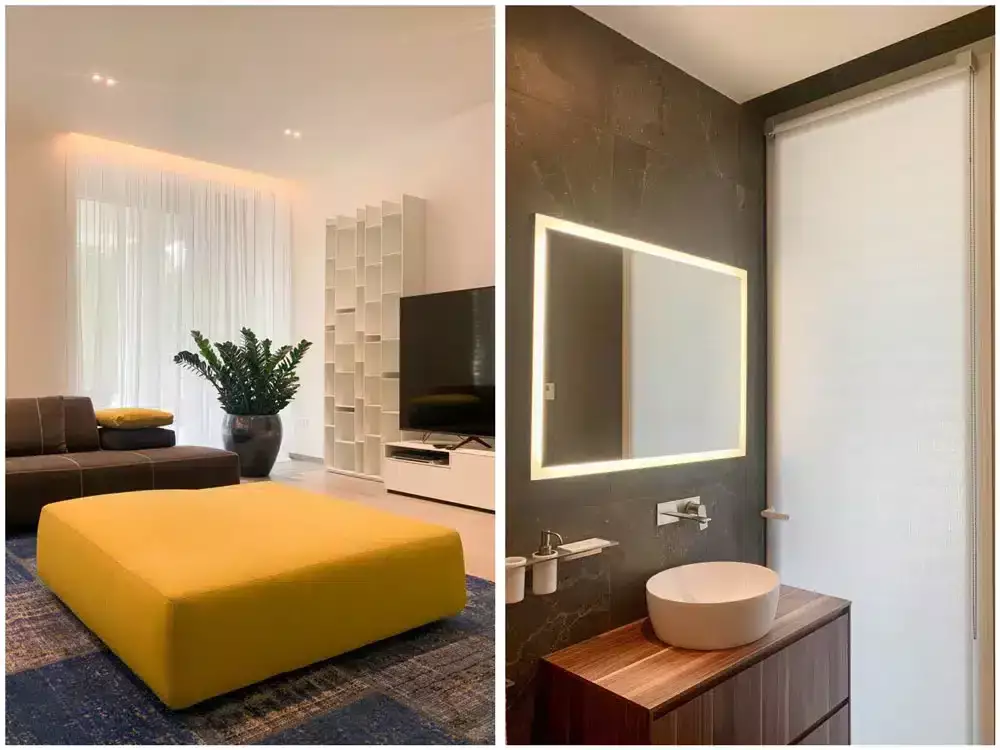 Interior design project for a modern, minimal villa in Forte dei Marmi
In this interior design project for a villa in Forte dei Marmi, Tuscany, we made minimal interior blinds with light veils and installed technical glass roller blinds by Tao Design.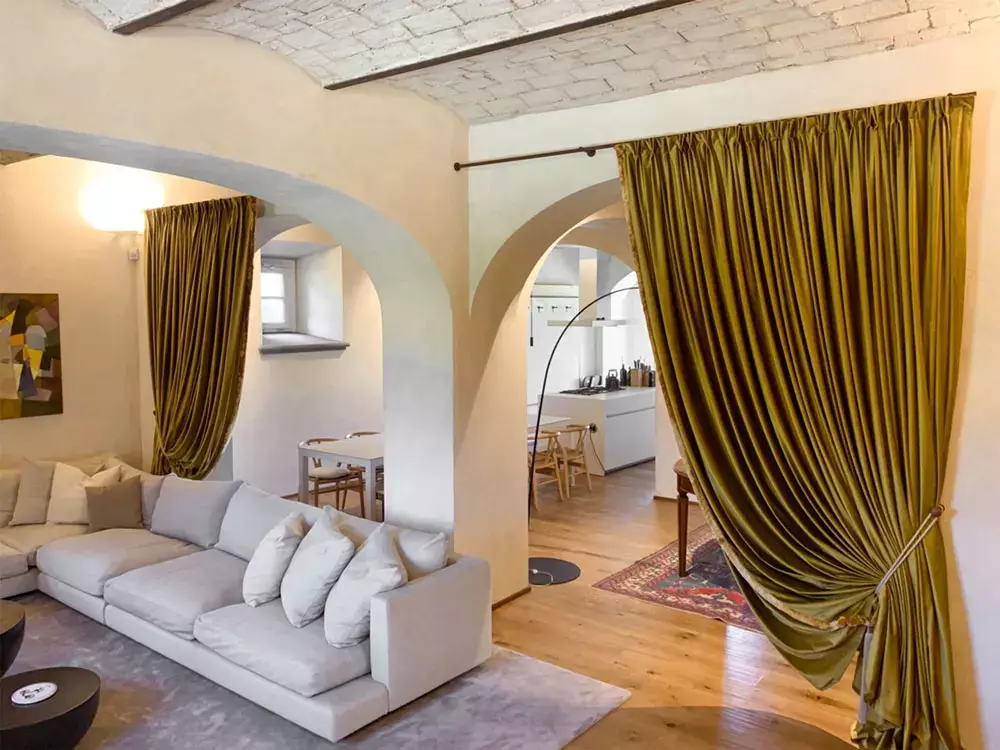 Interior design in a farmhouse in the Florentine hills
We collaborated with architect Gabriella Vetrugno on a project for a rustic home in the Florentine hills, using curtains, trimmings and cushions in the different rooms.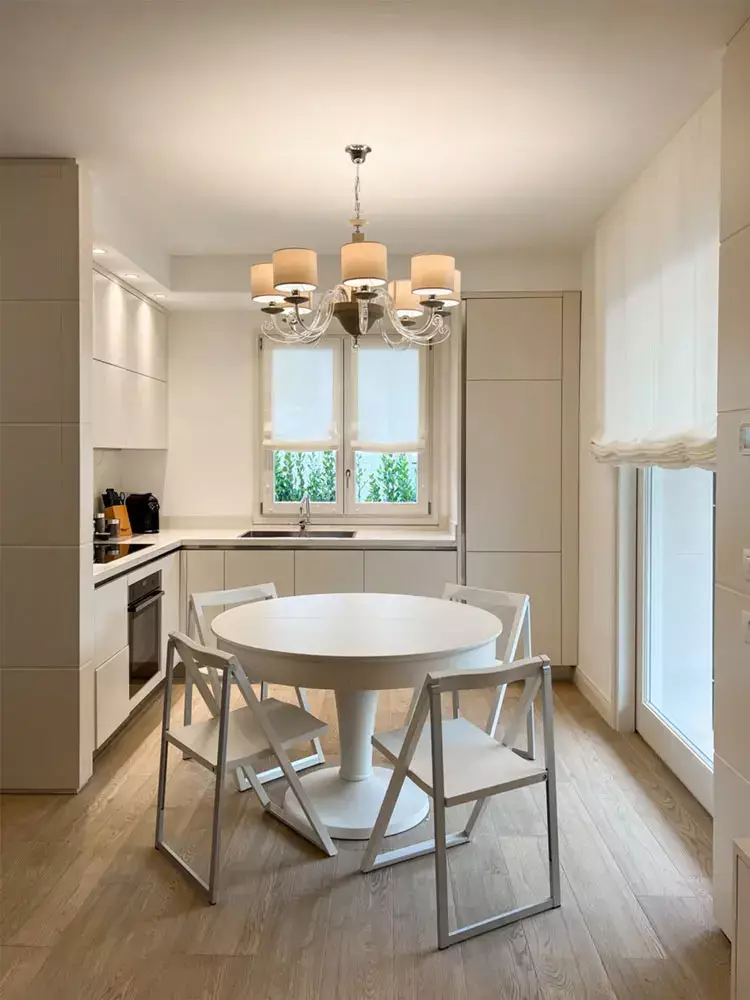 Elegant curtains and outdoor solutions in a flat in Marina di Pietrasanta
For a flat in Marina di Pietrasanta, we custom-made blinds for the interior and installed a Pratic motorised awning to fully enjoy the outdoors protected from the sun.