zefiro interiors: home fabric store
Welcome to the Empoli and Florence stores of Zefiro Interiors, the perfect place to find fabrics for your home decor.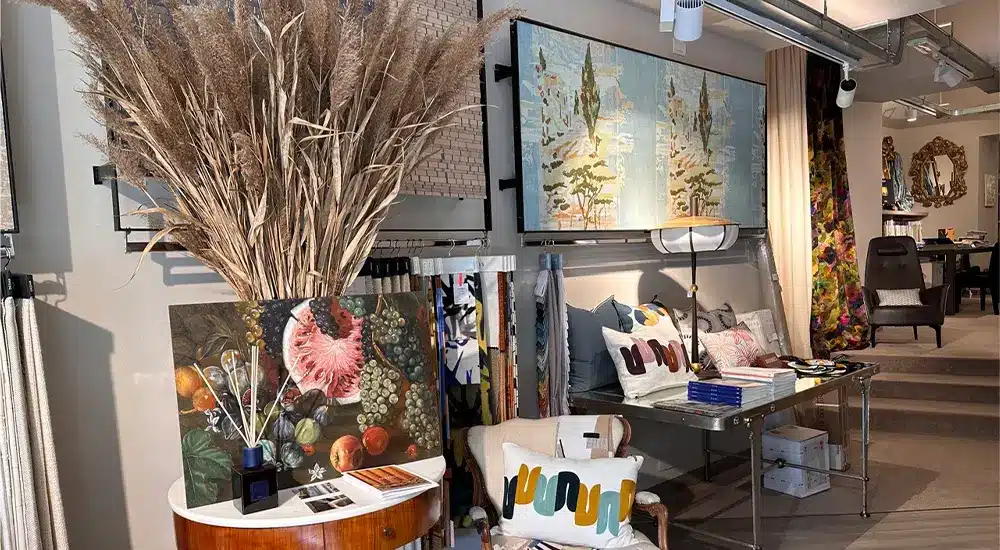 Zefiro Interiors is a furniture fabric store with over 40 years of experience in the industry. Our business has distinguished itself by its expertise, experience and great care in the selection of upholstery fabrics, curtains, wallpaper and antique and modern carpets from the most sought-after and valuable brands in the textile market.
In the store you can find high quality products selected from the collections of the most famous and recognized brands, of which we are official dealers in Tuscany. Among the present and most sought-after brands are Zimmer+Rohde, Élitis, Dedar, Designers Guild, Pierre Frey, Nobilis and many more. Discover here all the best fabric brands for which Zefiro is a dealer.
Zefiro Interiors: not only a furniture fabric store
At Zefiro Interiors we do not "only" deal with the sale of furnishing textiles, but also with the design and implementation of customized furnishing solutions, preceded by an inspection and valuable advice. This is all work that we can afford to do precisely because we have four decades of experience gained in the textile industry behind us.
In the store you will find a wide range of textiles, such as sofa fabrics, pillows, bedspreads, curtains and rugs, and much more. Those who visit us can see that the selection of textiles is meticulously curated and the materials are carefully chosen to ensure the highest quality and performance.
Zefiro Interiors stands out for its ability to propose unique furnishing solutions, capable of enhancing any environment to the fullest and satisfying your aesthetic and functional needs. Thanks to the passion and experience of the people and professionals who are part of our reality, Zefiro has become a reference point in the field of interior textile furnishings and fine upholstery fabrics.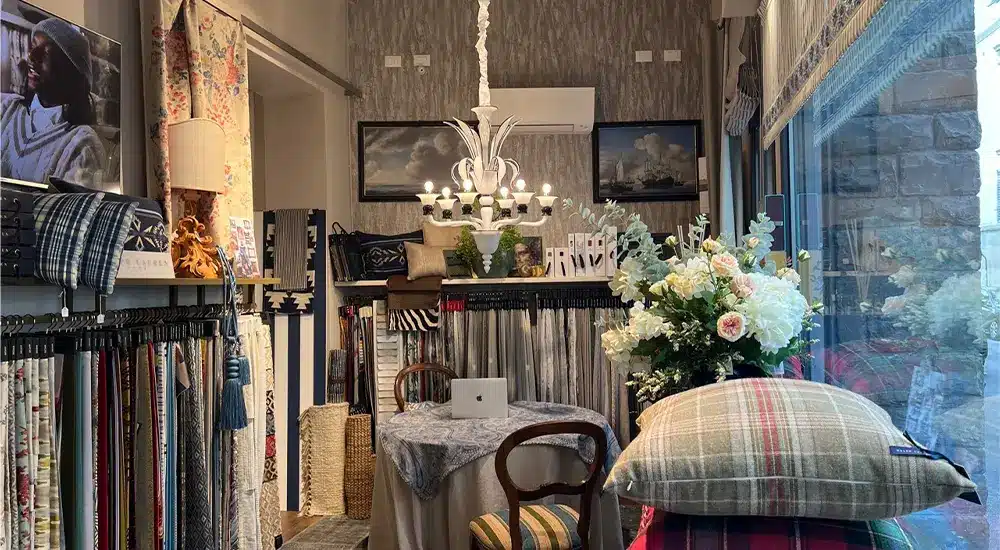 We look forward to seeing you in our stores in Empoli and Florence
In our fabric store in Florence and Empoli, you can find a wide selection of high quality furnishing fabrics suitable for all kinds of needs.
At Zefiro, you'll find a wide selection of upholstery textiles, such as curtains, sofa fabrics, wallpaper, rugs and more. Our high-quality selection will meet your every need, whether you're looking for an elegant touch for your space or a solution to repair your favorite furniture.
With more than 40 years of experience, we are committed to offering only the finest, carefully selected textile products, ensuring exceptional quality for our customers.
Interior design consulting and fabric sales for furniture for your home
We also offer consulting services to individuals and companies, to help you choose the right products for your furniture project and custom and custom-made upholstery, to fulfill your every need with even more precision and quality.
Choosing Zefiro Interiors means touching textile products of the highest quality while receiving exceptional customer service, craftsmanship and expertise.
Visit our stores in Empoli and Florence from the comfort of your home
Our stores are ready to offer you a wide range of high quality furniture fabrics. Take a look at the virtual tours to explore them and find out how we can help you realize your decorating project.