contract furniture design in florence and empoli
We create cosy and functional environments to provide an unforgettable experience for your customers and guests.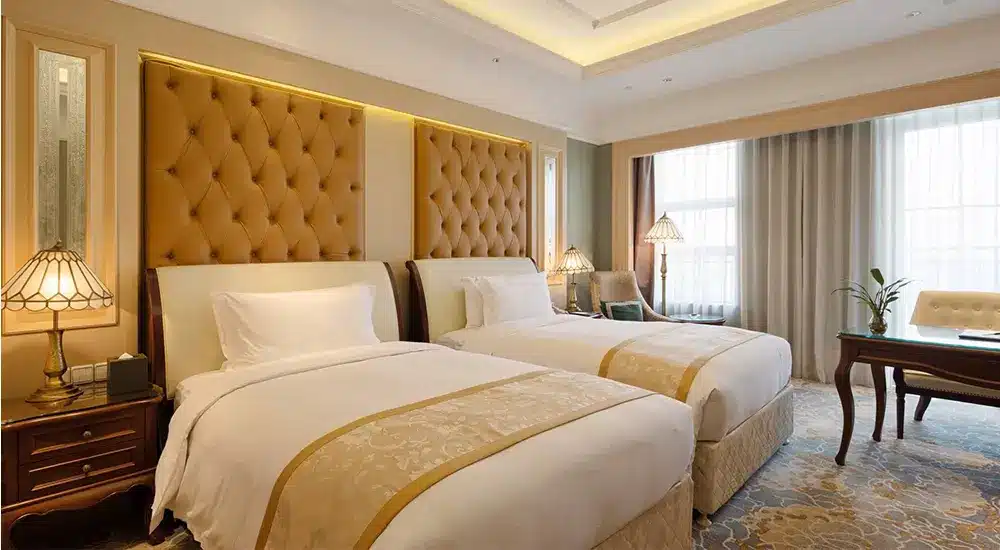 Our contract furniture design service for hotels, restaurants and retail establishments is dedicated to those who wish to create a unique, high standard experience for their guests and customers. Thanks to our wide selection of decorative and furnishing fabrics, we are able to create cosy, comfortable and elegant environments that meet the needs of any type of commercial and hospitality establishment.
Textile furnishings are an essential element in the image and atmosphere of any business or company. The choice of fabrics and textile elements such as curtains, carpets, bedspreads, cushions and upholstery can transform an anonymous environment into a cosy and unique space. Fabrics can be customised to meet the specific needs of a business or company, whether it is a hotel, restaurant, shop or office.
Zefiro Interiors' expertise at the service of your business
The right fabrics for an unforgettable and distinctive interior design for hotels, accommodation facilities and commercial establishments
The right textiles, for example, play a key role in creating a comfortable and cosy hotel experience. In addition to their aesthetic function, the fabrics chosen for curtains, upholstery, bedspreads, cushions and table linen must be high-performance and resistant to daily use, wear and tear from washing, and UV rays. In addition, they must meet the fire safety and hygiene standards required by the hospitality industry.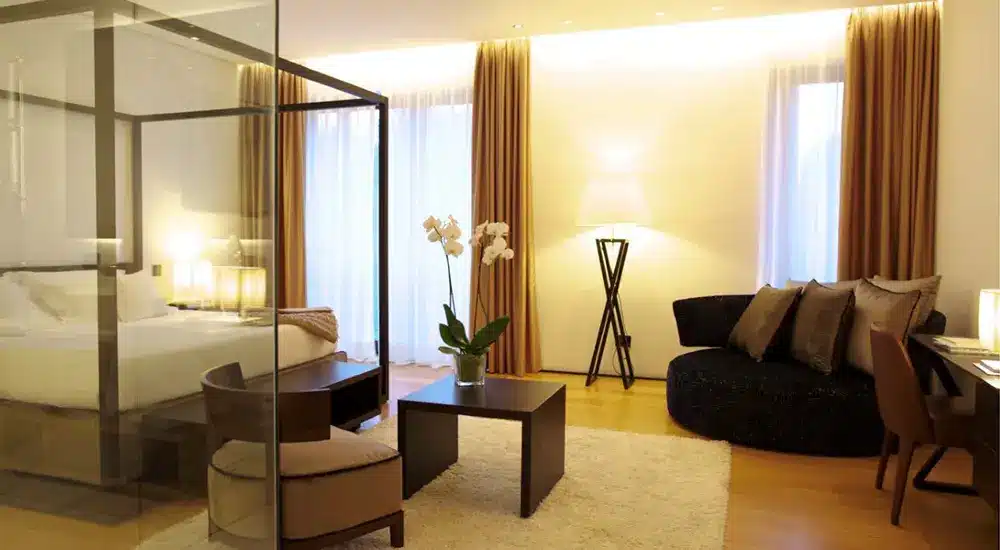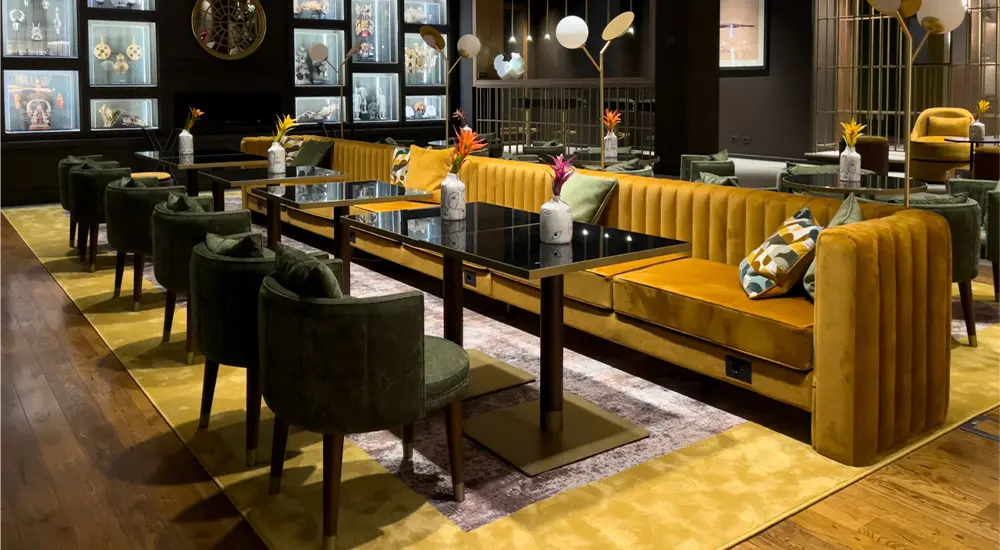 Even in a commercial establishment such as a restaurant, furniture and atmosphere are crucial to creating a successful customer experience. Among the most important design elements are undoubtedly the fabrics used for chairs, sofas, tablecloths and curtains.
Thus, the choice of textiles can make the difference between a cosy ambience and one that is cold, impersonal or not adapted to customers' expectations. Furnishing textiles can also be used to create a specific theme or style, helping to define the identity of the restaurant and distinguish it from its competitors.
For example, panoramic panels are widely used as wallpapers, with a subject covering the height of the entire wall, creating the effect of a mural. Subjects can be very eclectic, from abstract colour backgrounds to natural landscapes, and vary in many different themes, including ethnic settings.
Choosing the right furnishing textiles is also crucial in shops and companies, public or private: they create a cosy and professional atmosphere, while also giving a feeling of comfort and style.
In addition, the use of high-quality, designer fabrics can help improve the image of the company and distinguish the shop or office from the competition.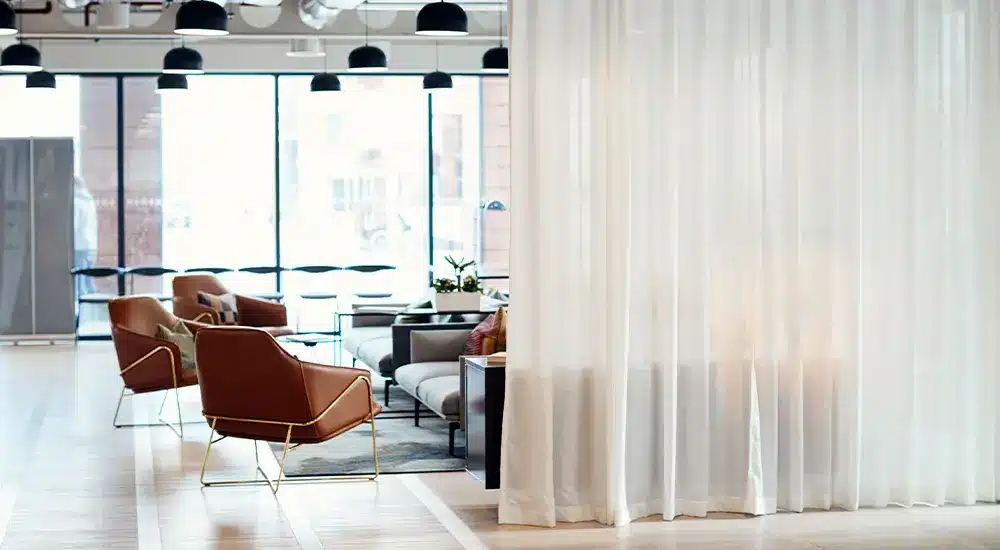 Our contract furniture projects for commercial activities
In the next section, you will find a collection of textile interior design projects by Zefiro Interiors for various types of commercial environments, showing you our customised solutions and attention to detail: interior design for hotels and accommodation facilities, interior design for companies, etc.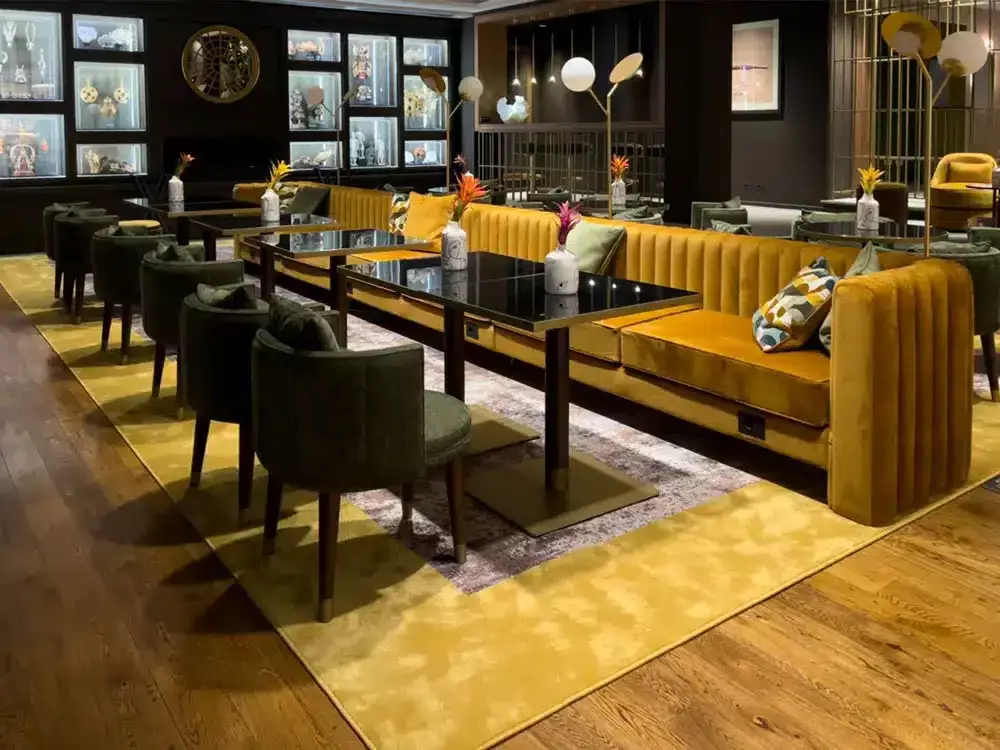 Interior design project for hotel Toscana Resort Castelfalfi
In this interior design project, you can see how the use of high quality furnishing fabrics, such as Besana carpets, can help create an elegant and sophisticated ambience in a luxury hotel in Florence.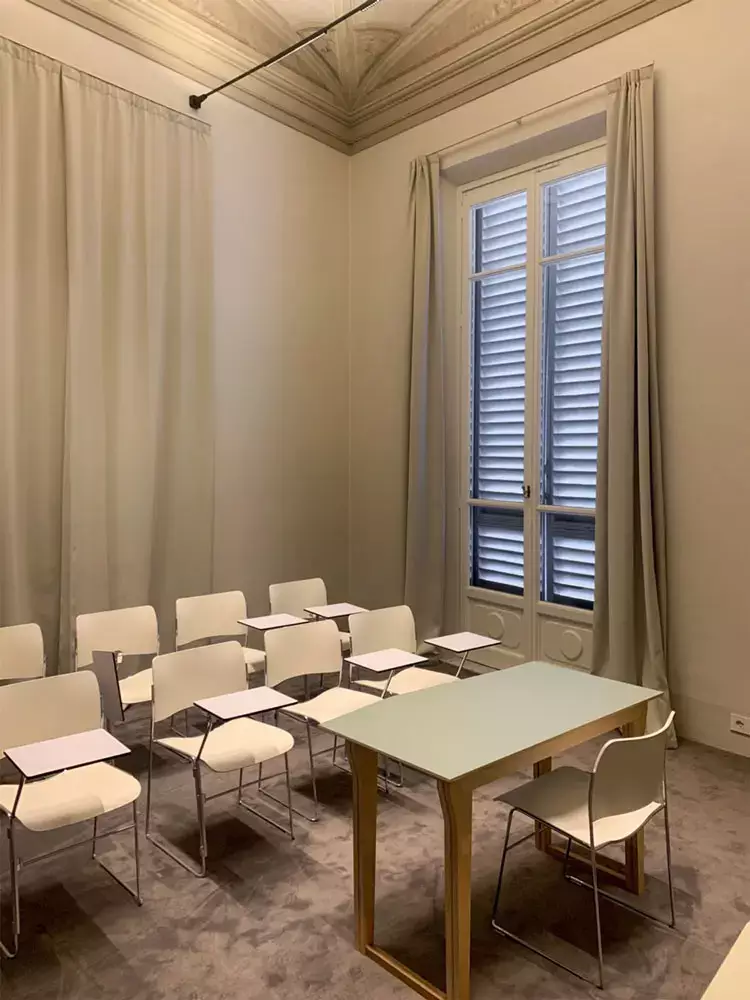 Making custom blackout blinds for Standford University
In this project, in collaboration with Pierpaolo Carta, we were asked to create textile furniture that was both functional and at the same time in harmony with the historicity of the building, the Florence headquarters of Standford University.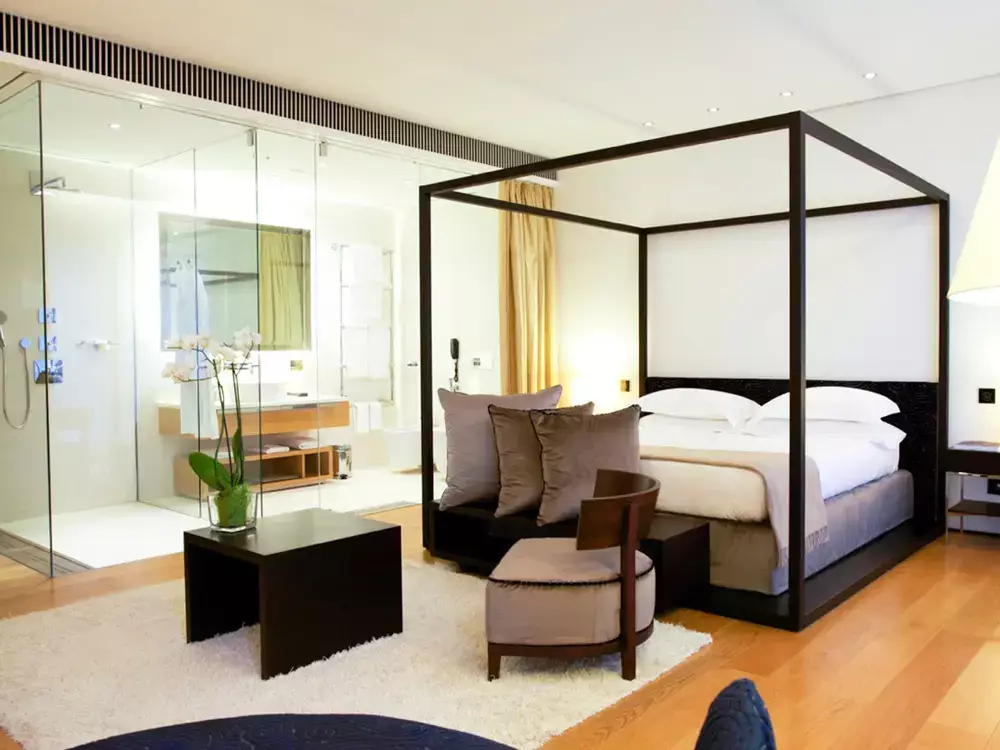 Textile design for luxury hotels in Forte dei Marmi
We collaborated with the architects of Studio Bertellotti in the design and realisation of the textile furnishings for the bedrooms of a luxury hotel in Forte dei Marmi, on the coast of Tuscany.