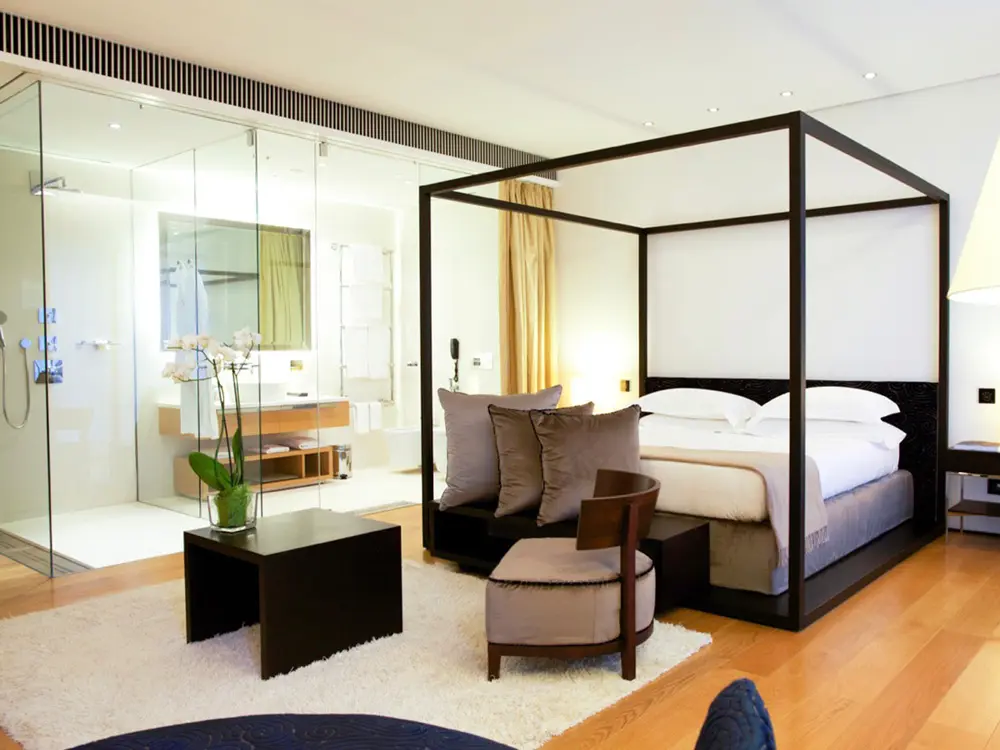 In this hotel interior design project, we had the pleasure of collaborating with Studio Bertellotti on the textile furnishing of a prestigious luxury hotel located in the renowned Forte dei Marmi in Tuscany.
We worked on every detail of the bedrooms, making customised headboards, bottoms of various shapes and sizes, and decorative cushions to create a comfortable and high-quality atmosphere for hotel guests. In addition, we installed double curtains with blackout fabric to ensure optimal sleep.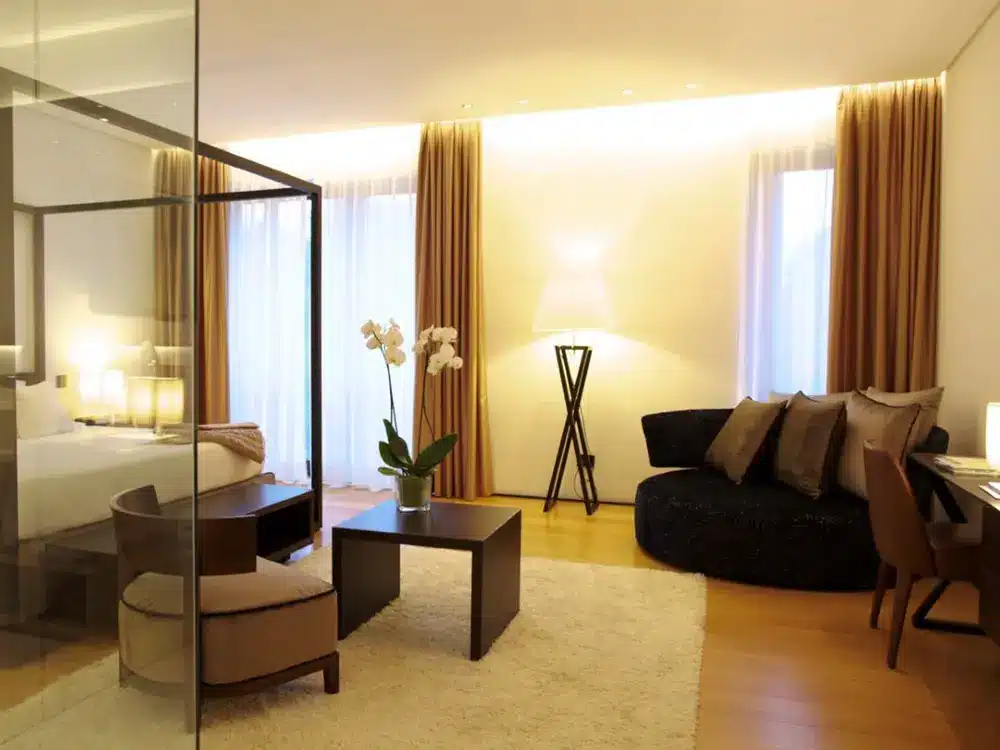 As always, we paid special attention to the safety of our guests and only used fabrics that reflected the fire retardant certifications required by current contract regulations. We are proud of the end result and our contribution to creating an unforgettable experience for hotel guests.